Discover more from Iris Report
Channeling signals of disruption and opportunity. With confidence. @irisreport
Another example of the Gray Area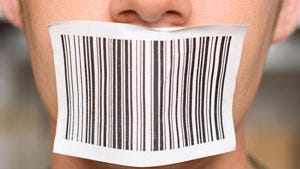 In the latest example of Western corporations possibly aiding the repression of citizens in other countries, a series of documents found at the looted headquarters of the Egyptian state security building seem to indicate that Gamma International UK Ltd–a company that "provides advanced technical surveillance, monitoring solutions" amongst other similar services–looked to supply the Egyptian government with a five-month trial program that infected computers with a virus and tracked online voice calls and email. The program was called Finfisher and was apparently in use at the end of last year.
So here we are again, back mired in the gray area of exporting software. Finfisher apparently could slip through and didn't require export license because it does not require encryption. Yet was described as "the only security system in the world capable of bugging Skype phone conversations on the internet." 
It's clear that legislation governing the use and global distribution of software is tricky, and that many people (nations, governments) can use a single piece of software in many, many different ways. But given the description of this particular company, the products it produces, and the intended target (repressive regimes), can't sometime be gleaned about the potential use (or misuse) of this software? 
Or have has the world become so mired in this that the "outsourcing of repression," and the legislatively-tied hands preventing it, is now the norm?